Promotion Code:
Enter your promo code:
Why insure with us...
Instant Cover if your gadget is less than 60 days old
No Limit on Claims while you're insured with us
Worldwide Cover as Standard
24/7 Online Claims - simple and easy process
Easy Payments - monthly or annual cover payments
Save Money - when you pay annually
What gadgets do you want to insure?
If you're looking for corporate gadget insurance for 3 or more gadgets please click here
Choose Your Excess:
An excess is an amount that you agree to pay towards the cost of a claim. You can choose £50, £75 or £100. The higher the excess you choose the cheaper the policy becomes.
Loss cover is only available on smartphones, iPhones, iPads, tablets and smartwatches
Theft & Loss Only
Available for Gadgets up to 1 Year Old
Pay Annually
was
compared to paying monthly over a 12 month period
Cover Includes:
Year-round Worldwide cover

All gadgets are covered worldwide for the entire term of the policy

Unauthorised calls

If your gadget is lost or stolen, we will refund the cost of unauthorised calls made from it after the time it was lost or stolen up to a maximum of £10,000.

£150 Accessory Cover

Covers you for replacements to your gadgets' accessories up to a value of £150 if lost or stolen.

E-Wallet Protection

If your gadget is lost or stolen we will refund the cost of unauthorised transactions made using your e-wallet facility up to a maximum of £500.

Theft

If your gadget is stolen we will provide you with a replacement gadget.

Loss

If your gadget is lost we will provide you with a replacement gadget. Loss cover is only available on smartphones, iPhones, iPads, tablets and smartwatches

£ Excess
Premier
Available for Gadgets up to 3 Years Old
Pay Annually
was
compared to paying monthly over a 12 month period
Cover Includes:
Accidental damage

We will pay the cost of repairs if your gadget is damaged as the result of an accident. If your gadget is not repairable then we will provide you with a replacement gadget.

Breakdown

We will pay repair costs if your gadget suffers an electrical or Breakdown occurring outside of the manufacturers guarantee period. If your gadget is not repairable then we will provide you with a replacement gadget. Breakdown cover is not available for laptops.

Liquid damage

We will pay the cost of repairs if your gadget is damaged by liquid as the result of an accident. If your gadget is not repairable then we will provide you with a replacement gadget.

Cracked screen

We will pay the cost of repairs if the screen of your gadget is damaged as the result of an accident. If your gadget is not repairable then we will provide you with a replacement gadget.

Year-round Worldwide cover

All gadgets are covered worldwide for the entire term of the policy

Unauthorised calls

If your gadget is lost or stolen, we will refund the cost of unauthorised calls made from it after the time it was lost or stolen up to a maximum of £10,000.

£150 Accessory Cover

Covers you for replacements to your gadgets' accessories up to a value of £150 if lost or stolen.

E-Wallet Protection

If your gadget is lost or stolen we will refund the cost of unauthorised transactions made using your e-wallet facility up to a maximum of £500.

Theft

If your gadget is stolen we will provide you with a replacement gadget.

£ Excess
Elite
Available for Gadgets up to 3 Years Old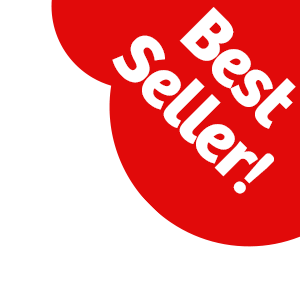 Pay Annually
was
compared to paying monthly over a 12 month period
Cover Includes:
Accidental damage

We will pay the cost of repairs if your gadget is damaged as the result of an accident. If your gadget is not repairable then we will provide you with a replacement gadget.

Breakdown

We will pay repair costs if your gadget suffers an electrical or Breakdown occurring outside of the manufacturers guarantee period. If your gadget is not repairable then we will provide you with a replacement gadget. Breakdown cover is not available for laptops.

Liquid damage

We will pay the cost of repairs if your gadget is damaged by liquid as the result of an accident. If your gadget is not repairable then we will provide you with a replacement gadget.

Cracked screen

We will pay the cost of repairs if the screen of your gadget is damaged as the result of an accident. If your gadget is not repairable then we will provide you with a replacement gadget.

Year-round Worldwide cover

All gadgets are covered worldwide for the entire term of the policy

Unauthorised calls

If your gadget is lost or stolen, we will refund the cost of unauthorised calls made from it after the time it was lost or stolen up to a maximum of £10,000.

£150 Accessory Cover

Covers you for replacements to your gadgets' accessories up to a value of £150 if lost or stolen.

E-Wallet Protection

If your gadget is lost or stolen we will refund the cost of unauthorised transactions made using your e-wallet facility up to a maximum of £500.

Theft

If your gadget is stolen we will provide you with a replacement gadget.

Loss

If your gadget is lost we will provide you with a replacement gadget. Loss cover is only available on smartphones, iPhones, iPads, tablets and smartwatches

£ Excess
All premiums are inclusive of Insurance Premium Tax (IPT) which is 12%